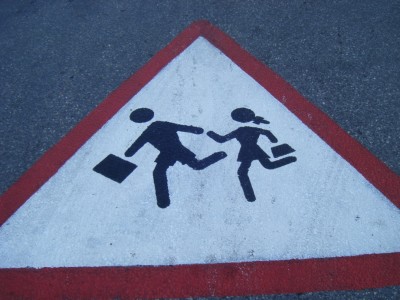 February 6, 2019 at 12:22 pm
A meeting was held this morning between the MUT and the Minister for Education and Employment after the Union requested it urgently to discuss and seek solutions related to security in schools. The MUT put forward nine proposals, which are being outlined along with the reaction of the Ministry for Education and Employment (MEDE) as follows:
MUT Proposal 1: We expect a review of the physical access to schools within specific time-frame to ensure there is only controlled access.
MEDE Reaction: A company specialising in security shall be presenting a report about its audit in schools. This shall be presented this week.
MUT Proposal 2: We expect the immediate allocation of the applicable fund for security in schools and discussion about its implementation and that all schools have a security personnel within a specific timeframe.
MEDE Reaction: The tender for the security services is being finalised and discussions shall be held between MUT and MEDE to discuss its implementation.
MUT Proposal 3: We expect that MEDE revises the allocation of Prefects of Discipline with an increase in personnel.
MEDE Reaction: The situation is being analysed, particularly due to the attractiveness of the post.
MUT Proposal 4: We expect a clear communication on the ban of mobile phones in schools and respective enforcement.
MEDE Reaction: Discussion shall follow to see the way the policy is being implemented in schools.
MUT Proposal 5: We expect discussions about particular schools whose catchment and student population is affecting order and discipline.
MEDE Reaction: The situation of students of out of locality and the size of some schools shall be discussed.
MUT Proposal 6: We expect that MEDE consults with educators to understand and address the respective needs of specific schools.
MEDE Reaction: The Ministry shall carry out exercises to seek consultation with educators.
MUT Proposal 7: We expect a concrete intervention in situations caused by mental health issues and substance abuse.
MEDE Reaction: The situation shall be discussed between MEDE and the Health authorities to seek the best ways to address these needs.
MUT Proposal 8: We expect that all schools have a police/security presence in the morning and afternoon.
MEDE Reaction: The Ministry stated that there shall be communication with Police authorities.
MUT Proposal 9: We expect that Colleges and MEDE back all decisions of SMT and teaching grades.
MEDE Reaction: The Ministry agreed that this should be the case and invited us to pass any specific information when this is not applied. Members are therefore encouraged to inform the MUT accordingly.
In conclusion, the MUT will be following up the statements made by the Ministry so that implementations of measures to increase security is enacted at the earliest. Members who have feedback, particularly with respect to specific realities of their school, can always contact Union Officials through the usual channels.