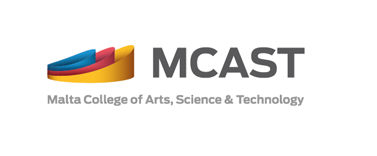 February 9, 2018 at 11:34 am
L-MUT tinnota li l-Kulleġġ MCAST ilbieraħ ħabbar li ser jirtira l-mandat tal-qorti li effettivament waqqaf kemm id-direttivi leġittimi tal-Union u anki t-tkomplija tan-negozjati tal-ftehim għall-edukaturi fi ħdan il-kulleġġ. Din hija mossa li turi kemm l-MCAST ma kellhom l-ebda argument u kienet biss tattika biex ikaxkru saqajhom għad-detriment tal-edukaturi, li bħalissa jinsabu b'moral baxx kemm għall-kundizzjonijiet li għandhom u minħabba dawn it-tattiċi li jikxfu kemm l-MCAST qegħda tagħmel manuvri sovversivi għad-detriment tagħhom u fl-aħħar mill-aħħar għall-istudenti. Dan juri biċ-ċar li l-maskra tal-MCAST issa waqgħet.
L-MCAST m'hi fl-ebda pożizzjoni li tagħmel kundizzjonijiet wara li tilfet kull kredibilità b'tattiċi infantili li ma jagħmlu ġieħ lill-ebda istituzzjoni, wisq aktar waħda edukattiva li taspira li tkun Università, speċjalment kundizzjonijiet li bihom jixxekklu d-drittijiet trejdjunonistiċi tal-ħaddiema tagħha. Filwaqt li l-MUT irċiviet in-notifika li l-MCAST ser jirtira l-mandat, ma kien hemm l-ebda kommunikazzjoni bejn l-MUT u l-MCAST f'dan ir-rigward u l-irtirar kienet deċiżjoni li l-MCAST ħaditha waħedha. L-MUT tirriserva d-dritt li terġa' tħabbar l-azzjonijiet industrijali, liema dritt ipprova jittieħed mill-MCAST.
*** English Version ***
The MUT notes that MCAST yesterday announced that it will be withdrawing the court mandate, which effectively stopped both legitimate directives of the Union and the agreement negotiation process on behalf of educators at the College. This was a move that shows that MCAST had no arguments but that it was just a tactic used to slow down the process at the expense of educators, currently dealing with a low morale because of their conditions and due to such subversive maneuvers to their detriment and ultimately of students. This also shows that MCAST has now shown its true colours.
MCAST is not in any position to make conditions having lost all credibility with childish tactics that are unfit for any institution, let alone an educational one that aspires to become a University, and especially so in relation to conditions which hamper trade-unionistic rights of its workers. While the MUT received notification that MCAST will withdraw the mandate, there was no communication between the MUT and MCAST in this respect and the withdrawal was a decision MCAST took on its own. The MUT reserves the right to reinstate industrial action, which right MCAST tried to take away.