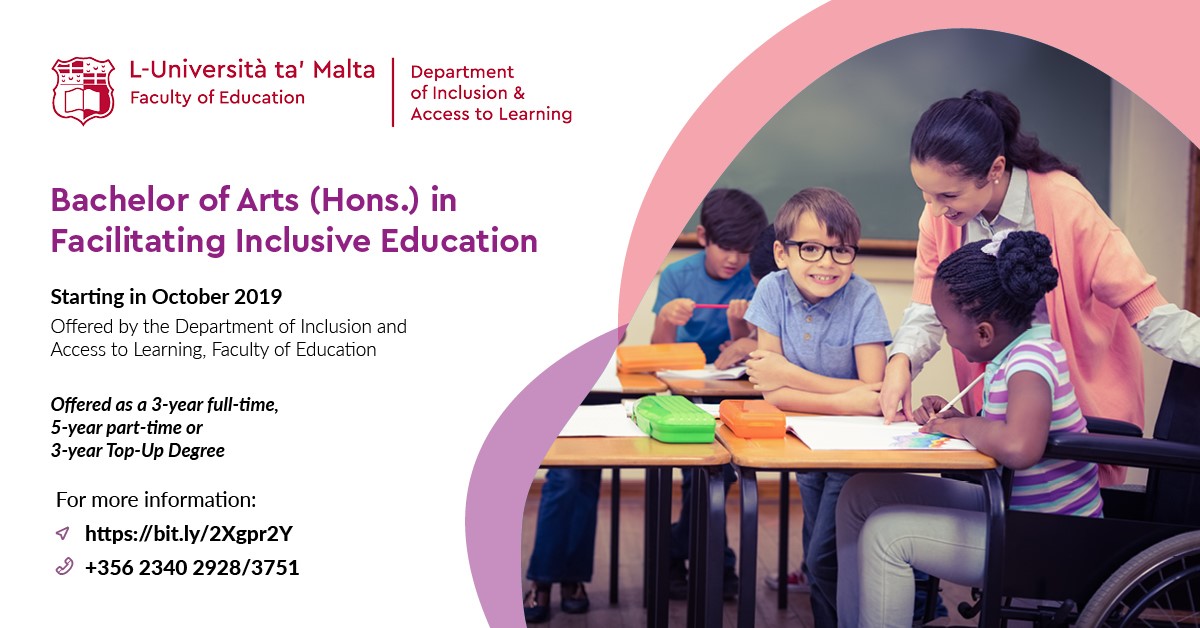 September 18, 2019 at 4:04 pm
The Department of Inclusion and Access to Learning, Faculty of Education, is offering the following courses starting in October 2019:
(1) Bachelor of Arts (Honours) in Facilitating Inclusive Education
Offered as a 3-year full-time, 5-year part-time or 3-year Top-Up Degree. More information HERE.
(2) A Master in Access to Education, a three-year part-time evening course offered in two strands. More information as follows:

– Master in Access to Education in Culturally Responsive Education HERE.
– Master in Access to Education in Inclusive Schools and Communities HERE.
Please note that the Malta Union of Teachers is just helping out in dissemination of information and is not responsible for this activity or its details. Queries and difficulties on the above should therefore not be directed to the MUT but to the entity/persons responsible.